Corporate fleets, seamlessly managed
Organise your corporate fleet in a transparent, digital and integrated way.
BUDGET CONFIGURATOR
Seamlessly create transparency about your car policy: which cars are in which budget?
Continuously review budget purchasing power and understand pricing updates. Simulate car offering under different budget conditions.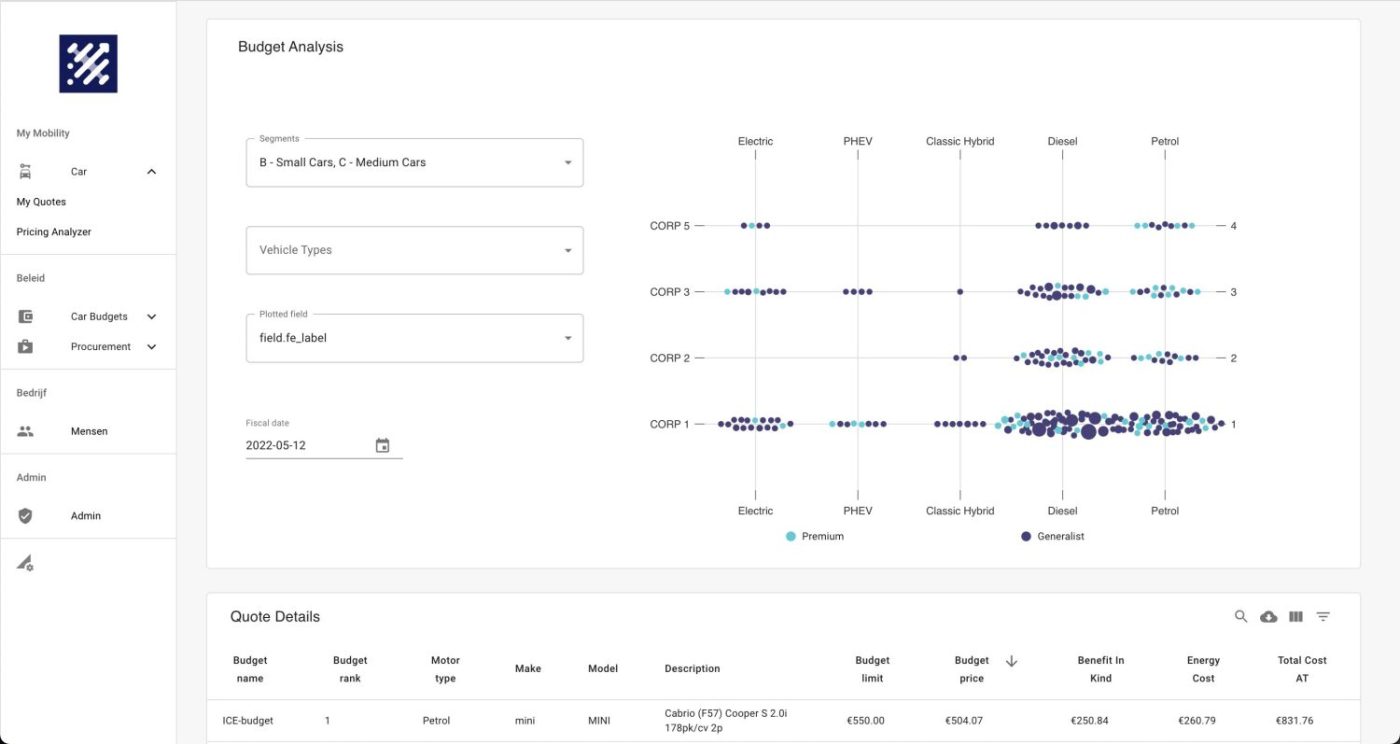 ORDERING TOOL
Let employees explore, select, compare and order cars. Seamlessly.
Tooling for multi-leaser quote requests for employees. Admin interface for overviews of quotes and orders.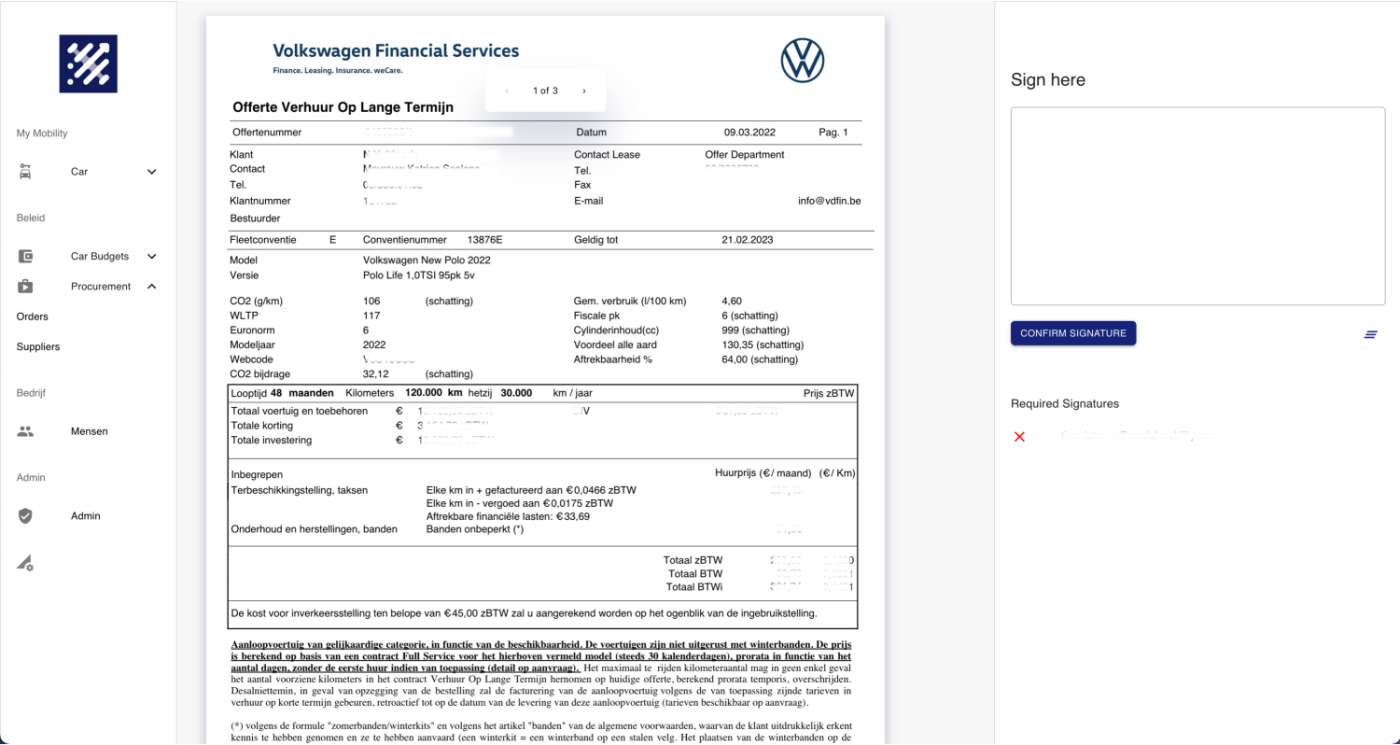 MONITORING TOOL
Monitor and report on fleet costs, emissions, suppliers and policy compliance. Seamlessly up to date.
Indispensable overviews for the fleet & mobility manager to evaluate the mobility practice.